Marketing - Public Relations Services
Off and Online Public Relations
Digital Marketing Management
Creative Content Creation
Destination Marketing
Podcast/Video Production
2023 Projects
Old Man of the Mountain, Franconia, NH
Veronica has worked with the Old Man of the Mountain Legacy Fund organization for past three years implementing a new website, email marketing campaign and a year-long PR campaign celebrating the 20th anniversary of his fall. The PR campaign included online and offline event management, fundraising campaigns, press outreach resulting in full page story in Sunday NY Times and Associated Press articles, developed an interactive scavenger hunt game for visitors to the park to engage with the icon and build online engagement with visitors.
www.oldmannh.org
NH-VT Christmas Tree Association
Veronica has worked with individual tree farmers for over twenty years and is the director of the NH-VT Christmas Tree Association. She has presented web marketing seminars to farmers and assisted with over twenty individual farm websites. Many of the farms she worked with implemented digital marketing strategies to increase sales at the farm and online. She implemented online tree sales for the three top northern NH Christmas Tree farms. Veronica enjoys working with the association to improve member communication and to support Christmas tree farms in NH and Vermont.
www.nh-vtchristmastrees.org
Littleton, New Hampshire
Veronica works with Littleton, NH business owners to promote the town of Littleton, NH. Veronica led the marketing planning and content development for apromotional website, events, video and social media campaigns to help Littleton become one of the leading tourist destinations in NH. Since implementing these campaigns and brochures, Littleton has gained recognition and awards in various national publications.
www.discoverlittleton.com
Patria Productions
Veronica has worked with Patria Music for over a decade by managing their website, producing videos and podcasts with the team and managing on and offline public relations. She has assisted with the development and promotion of their YouTube Channel and provides direction on creating engaging video clips/reels for international online audiences.
www.patriamusic.com
Presentations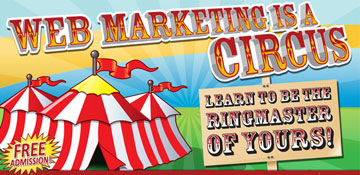 I always love an audience, online or in a stadium - bring it on and I'll do my best to earn those laughs and cheers when I take my final bow! View more about my public speaking topics....
Consults
Are you looking for some guidance on navigating the fast paced marketing world ? Contact me for a quick assessment to see if we would work well together.
Digital Marketing Can be Fun!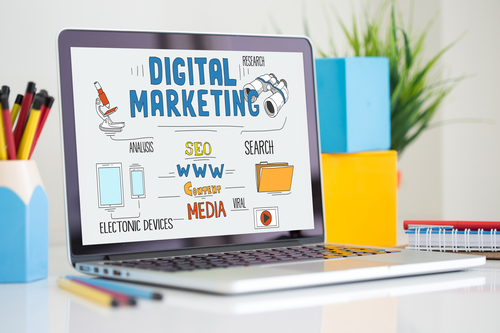 It can seem impossible to keep up with digital marketing trends. Everyday there is a new app or platform to learn. It can really slow productivity and bog down the entrepreneurial spirit! When working with my web marketing clients, we don't just talk tech - we focus on their business dreams and what web tools would work best to achieve those dreams. Apps and platforms are tools built to help grow your business, not overwhelm you. Sometimes we don't need the latest and greatest, we just need the right strategy and tools best suited to promote our mission. And, it doesn't need to be a grind! When you find the right web programs that match your personality and values, web marketing can be fun! If it isn't, well then maybe you need my services.
My Tech Skills
Web Design - HTML, PHP, MYSQL, Site builders
Search Engine Optimization
Server Management - WHM/Cpanel/Plesk
Email Hosting - Spam Filtering
Domain Management - SSL Certificates
Photoshop, Premier, MS Office
Wordpress, Constant Contact, Big Commerce
Video Production - Editing
Email me to discuss how we can work together, laugh more and both make more money!